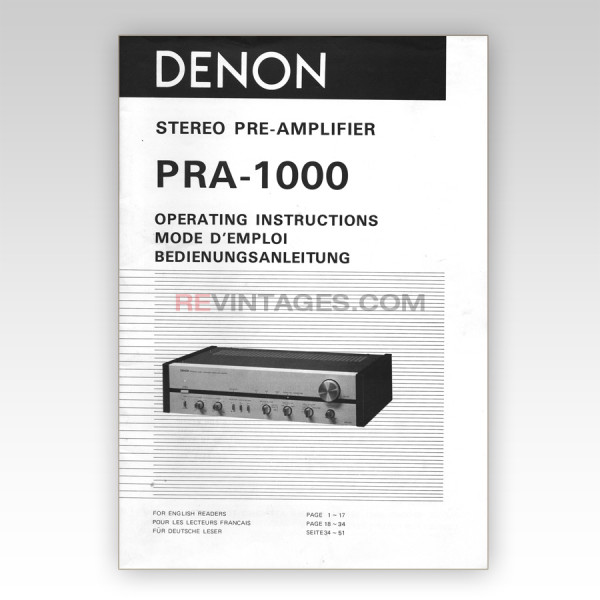 DENON PRA-1000 PRE-AMPLIFIER MANUAL (ENGLISH)
DENON PRA-1000 PRE-AMPLIFIER
OPERATING INSTRUCTIONS / OPERATOR'S MANUAL
ENGLISH, 20 PAGES
Useful and rare manual for a popular Denon Pre-Amplifier.
Contains troubleshooting, block diagram, technical specs.
You can buy original paper Manual (includes instructions in English, German and French) here: Paper Manual for Sale
The content of the original document is in PUBLIC DOMAIN and does not infringe on any copyright.